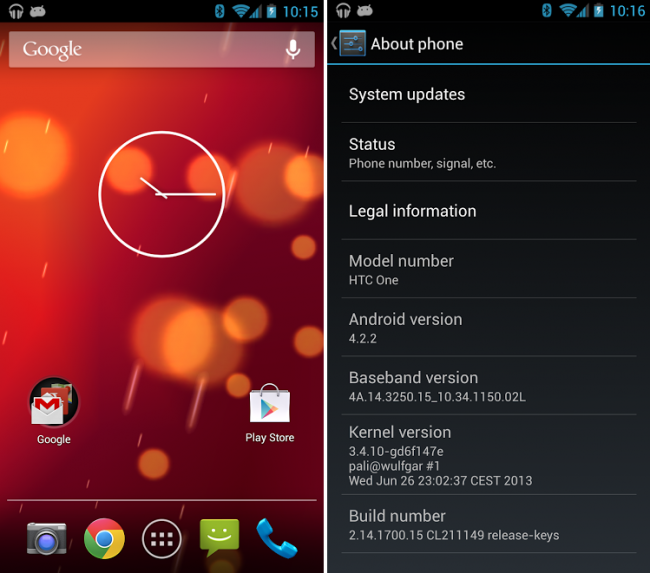 Owners of a rooted GSM HTC One that have been dying to get a complete taste of vanilla Android are in luck, as custom ROMs built off of the Google Play Edition HTC One are now popping up on the web. In short, this is a rooted and deodexed version of exactly what comes on the GPE HTC One devices found on Google Play. Thanks to system dumps, now everyone can get in on the fun. 
Stock Android 4.2.2 for HTC One M7
-Made from system dump of Google Play Edition HTC One
-Rooted with Koush's superuser app and binary
-Latest busybox installed
-Odexed

Requirements
-GSM HTC One (m7ul/m7tmo/m7att)
-Custom Recovery (TWRP, CWR)

Features
-Stock Android 4.2.2 w/ Google Apps
-New Camera UI with improved thumb controls
-Wifi and BT are working
-Tbalden 4.2.2 kernel
To flash this ROM, you will need an unlocked HTC One, running a custom recovery (either ClockworkMod or TeamWin). In recovery, you will simply flash a zip file of the ROM and that is it.
If you have those things and are ready to run some stock Android, follow the via below.
Via: XDA