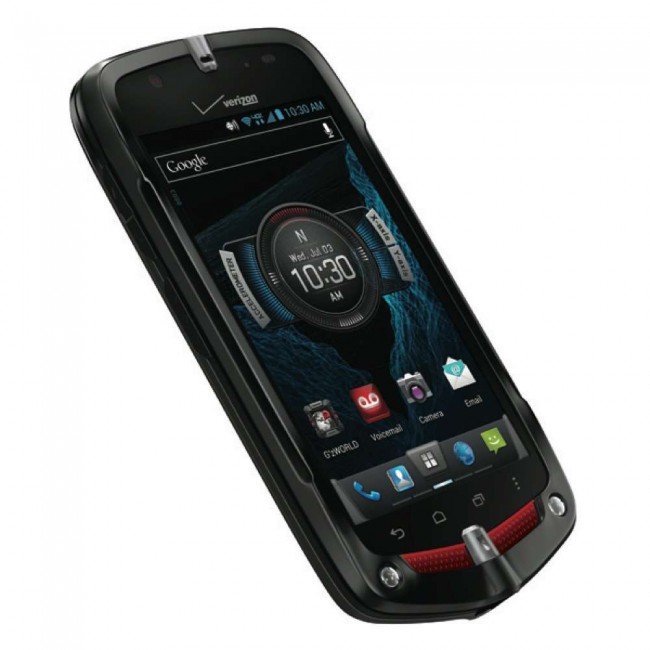 This morning, Verizon made the Casio G'z0ne Commando 4G LTE official as their next in a line of rugged, outdoor phones. It's more of a follow-up to the original Commando in that it's still able to withstand shock, water, dust, salt fog, and humid conditions, but also connects via 4G LTE.
The Commando 4G LTE carries an 8MP rear camera, 1.3MP front camera, and a multi-sensor tool for updating barometric readings, sun/moon displays, temperature comparisons, and finding your way with a compass. Again, it's an outdoor companion as a smartphone.
The newest Casio G'z0ne will be available June 27 (this Thursday) for $99 after $50 mail-in-rebate. 
Via:  Verizon