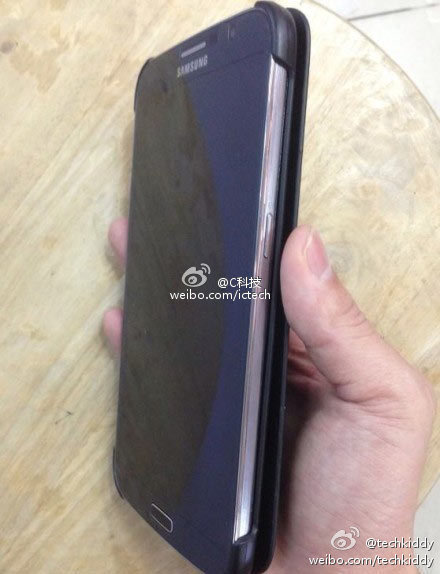 Could this be the Galaxy Note 3? According to a Chinese source, it most certainly could be. While the overall design, from what we can see, matches up with the Galaxy S4 and the other Galaxy device we have seen from Samsung this year, we still must remain cautious. It features that same fuax-metal look on the side, a slimmed down Home button and a large size, which should go without saying. 
Some of the specs for the device were also reported along with the image and they sound pretty nice. The Note 3 could pack a 5.99″ 1080p display, Snapdragon 800 chipset, Android 4.2.2, 13MP camera, and S-Pen functions. Those specs match up exactly with what we have previously seen here.
The Galaxy Note 3 should be unveiled at this year's IFA, an event that takes place in Berlin starting September 6.
If this is the Galaxy Note 3, what do you think? Like what you see so far? On a side note, let us hope that Home button is too skinny for "you-know-who" to put their logo on. Wink wink.
Via: Ameblo