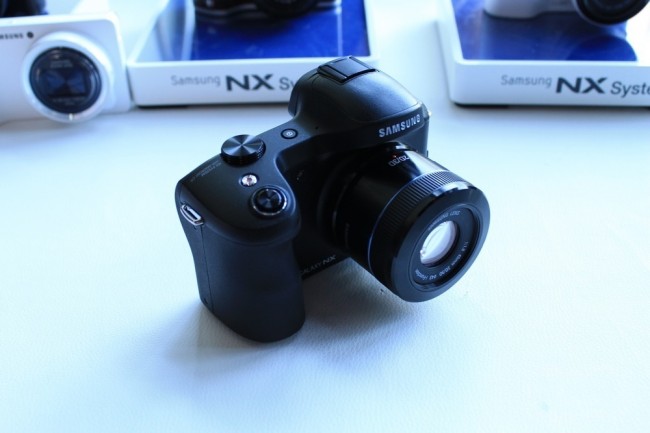 Shortly after today's Samsung Galaxy Premiere event, our man Dave had a chance to spend a few minutes with some of the devices they featured on stage, most notably the Galaxy NX mirrorless-Android-powered camera. The Galaxy NX is Samsung's new top-tier camera with interchangeable lenses that also runs a full version of Android through a 4.8-inch HD LCD display. This is no low-end camera like the original Galaxy Camera of last year, that also happens to have Android along for the ride – this may be the real deal.
The NX wasn't all that Samsung had on display, though. We've got pictures of the Galaxy S4 Zoom (the phone-camera) and Galaxy S4 Mini down below as well. We didn't have a chance to fondle the Galaxy S4 Active or ATIV Q, so coverage of those will have to continue another day.
For now, enjoy the pics! We'll be back with more in a bit. 
Samsung Galaxy NX
Samsung Galaxy S4 Zoom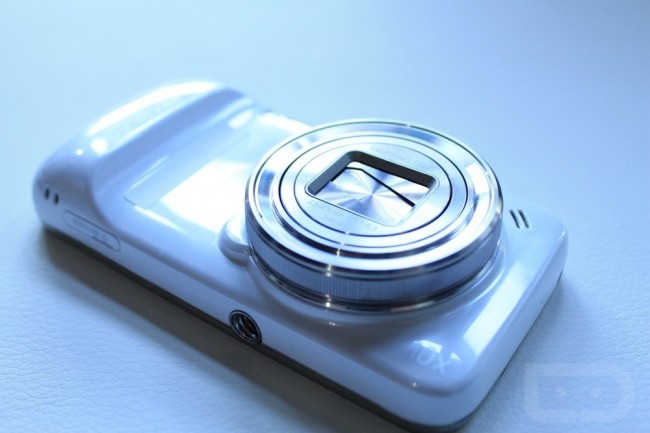 Samsung Galaxy S4 Mini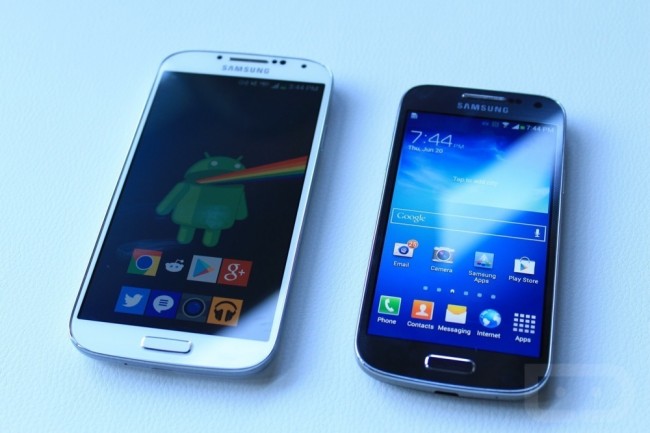 More coming later, including Dave's initial impressions of everything he saw today.