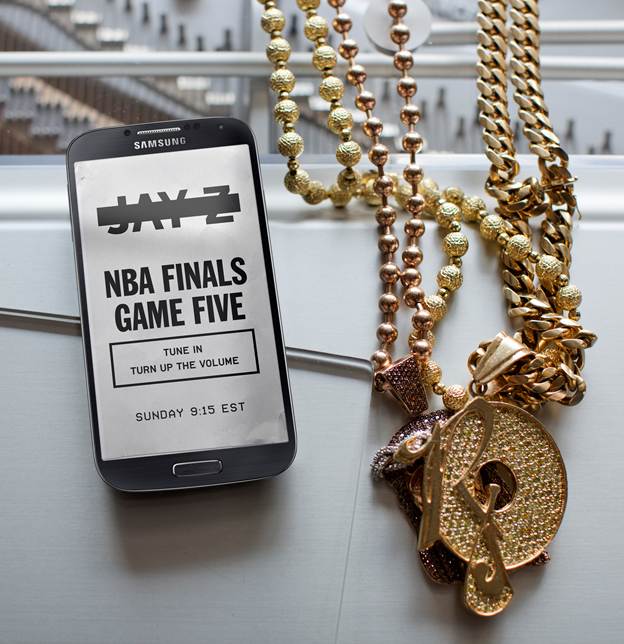 Within the last week, a rumor popped up suggesting that Samsung and Jay-z were on the verge of a partnership that would include a number of future collaborations. Sure enough, the image above dropped into a our inbox this afternoon through the fine folks at Samsung Mobile, confirming that some sort of partnership is indeed about to become public knowledge. Samsung is asking us all to turn up the volume and tune into game 5 of the NBA Finals on Sunday to witness, something. What yet, we don't know.
For those not familiar with the happenings of that picture, we're looking at a Samsung device next to a Jesus piece chain and the logo chain for Jay-Z's Roc-a-Fella records label.
Is a music service in the works? Something else? This has to be something more than the LeBron partnership, which was nothing more than a bunch of appearances in commercials, right? Guesses? Does anyone care?