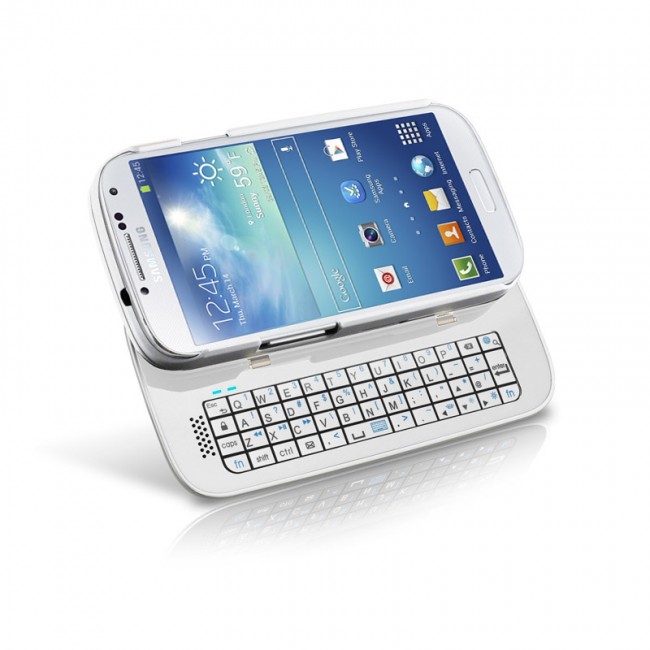 The death of the physical keyboard on smartphones happened a couple of years ago (someone tell Blackberry), but that doesn't mean there aren't those who would give a left…arm…to relive the days of click-clacking away on some chicklets. For those who match that description, I'm pleased to present to you a Bluetooth slideout keyboard for the newly released Samsung Galaxy S4. Look at that beauty. 
They keyboard connects to your phone via Bluetooth, holds its own 280mAh battery, can be switched off or on to preserve that battery, features an LED back light to allow you to type in the dark, and can even tilt to give you the ultimate viewing angle for watching videos or replying to emails.
From the pictures, it looks like you have to drop your Galaxy S4 into a case that then attaches to the keyboard. Once attached, you can slide the keyboard in and out just like you did during the glory days of the OG DROID. Should you need to take a picture, the device (in its case) pops off to unblock the lens. Brilliant, right?
Who wants one? Oh, it retails for $80 from a wholesaler called Hypercel. Maybe that's the reason this ended up in our spam folder.
Via:  Hypercel