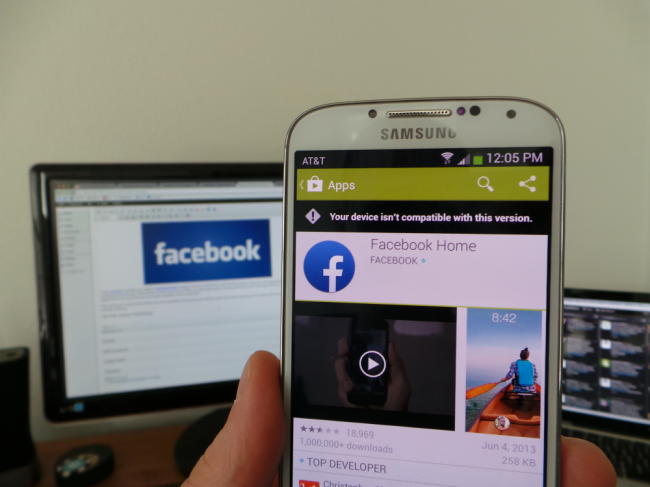 Today, Facebook is pushing out an update to Facebook Home, bringing a brand new dock feature, which will allow people to easily select which apps they would like to access more quickly from the homescreen. That's all fine and dandy, but when we went to try out the lastest update, we found pretty much all previously supported devices, including the previously supported HTC One and Galaxy S4, are no longer compatible. What's up with that? 
This could be just a small bug that will go away and compatibility will be restored, but until then, pretty much anyone wanting try out the update will be out of luck unless you are running a Galaxy S3. Another scenario is that since this update takes place through the Facebook app and staged rollouts are seemingly all the rage with developers, compatibility is not there since the official update has not yet completed roll out on all devices.
In addition to the added dock, which we can't test out, users can decide privacy settings for new posts, add multiple photos to a single message and there are added stability fixes. If you want to try and go check it out, hit up the Play links below.
Play Links: Facebook | Facebook Home