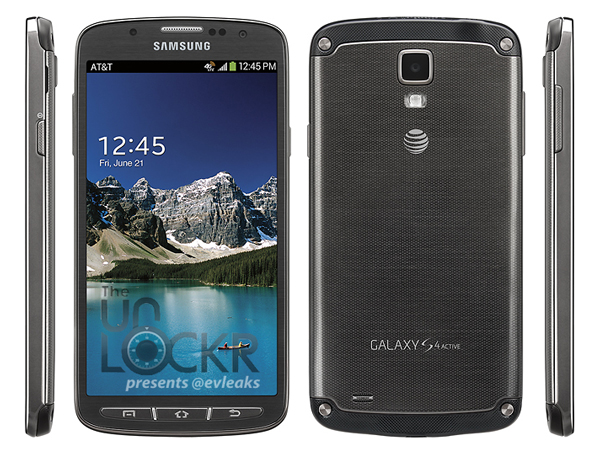 Samsung's upcoming Galaxy S4 Active that should be revealed at their London event on June 20, is now confirmed for AT&T thanks to a leaked press render. This variant of the GS4 Active looks incredibly different from past looks we have seen of the device, as this one sports a mono grey tone around the entirety of its body, with no other color accents except for a darker shade of matte grey along the bottom and top. The Active we have seen in photos and video was red and black with a more glossy tone.
While some folks may not need a ruggedized version of this year's most popular phone, it definitely isn't the ugliest phone we have ever seen.
According to @evleaks, this variant of the device will feature an 8MP back-facing camera, Snapdragon 600 chipset, a Super AMOLED Full HD display, as well as full AT&T 4G LTE connectivity.
Thoughts on the look?
Via: The Unlockr