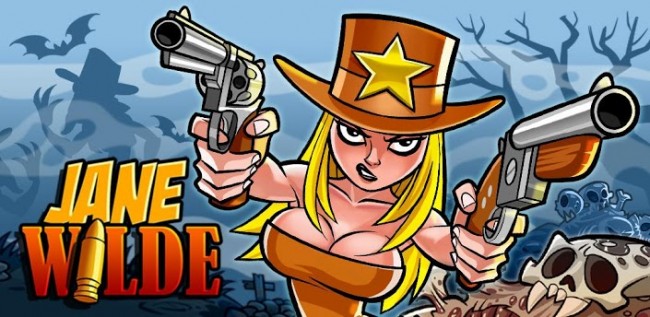 We were just thinking to ourselves how there wasn't enough Western-themed zombie games on Google Play. Jane Wilde is fixin' to change that. From publisher Level Bit, you play as Jane, blowing brain-hungry zombies into oblivion with a whole ton of different weapons, all upgradeable for massive death tolls. 
The controls are simple – you move from to right and can kick zombies in the head and shoot your guns. If you have ever played Zombieville, then you will be right at home. There are boss characters to challenge your shooting skills, as well as big power ups to get you out of sticky situations.
The game is free on Google Play, so if you need something fun to keep you busy this weekend, check it out.
Play Link