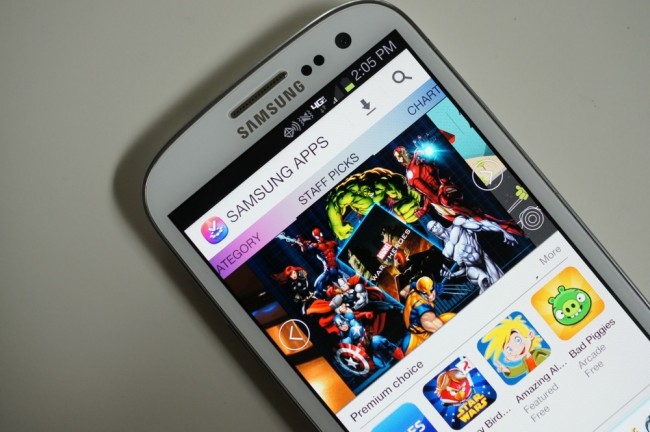 When Verizon updated the Samsung Galaxy S3 yesterday to include Multi Window and other new features, they left out the Samsung Apps store that most Samsung devices ship with these days. In the Samsung Apps store, you'll find things like Samsung's Photo Editor, Video Editor, Game Hub, Samsung Wallet, etc. Many of these apps aren't in the Google Play store (or they may not work if they are), so Samsung Apps is your way of experiencing many of Samsung's own apps. Thanks to a direct link to a download of Samsung Apps from a reader, you can experience all that Samsung has to offer with a couple of clicks and a download. 
Visit this Samsung link to download Samsung Apps.
From there, click on the "Download Samsung Apps" button, then "Galaxy S4" (yes, the .apk for the GS4 works on the GS3). Your device will download the Samsung Apps .apk, which you can then install and enjoy. In order to install apps, you'll have to create a Samsung account, so keep that in mind.
Cheers Christopher!