If you happen to be an AT&T customer and plain ol' black and white phones aren't your style, the carrier has announced that they will carry an exclusive color of the Galaxy S4, Aurora Red. 
Pre-orders for the new color will begin online starting tomorrow, May 24. In-store orders may be placed starting June 14. Besides the color, it is the same S4 that everyone else has, so as I mentioned, if you need some color in your life, go check it out.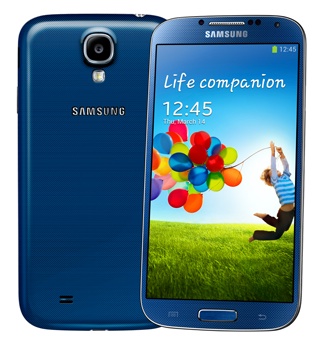 In addition, Samsung announced two colors (including Aurora Red), the second being Blue Arctic. No word on which carrier we could see this land on or when it will launch exactly, but they mention it will drop sometime this Summer. Following that, they have two additional colors coming, Purple Mirage and Brown Autumn. Ahh, what sweet names.