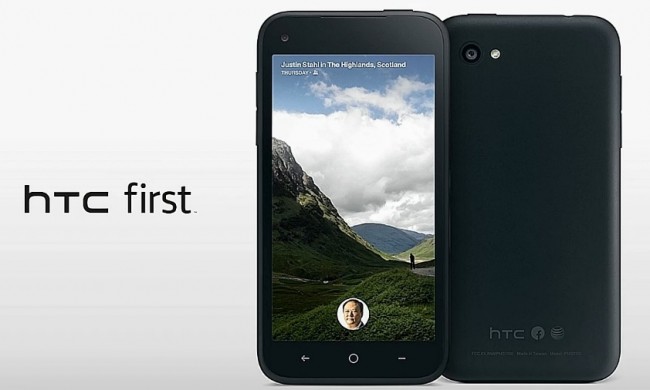 Just a little over a month ago, Facebook held a press event in Menlo Park at their headquarters to announce a partnership with HTC and AT&T. The child of that partnership was the HTC First, priced at just $99 and the first device to come pre-loaded with Facebook Home. While Home was met with mixed reviews from the media and consumers, the First itself didn't seem all that bad. Beneath Facebook's launcher lays a vanilla Android operating system, with mid-level specs inside of a well-designed body. According to sources of BGR, none of it was good enough to keep the device on shelves for even a few months. 
Sources state that fewer than 15,000 units were sold during the time that the device dropped in price to just $0.99 on contract, as AT&T representatives were not pushing the device onto buyers. Apparently, all unsold inventory will be shipped back to HTC and from there, who knows. For added insult to injury, it is said that the HTC ChaCha from 2011 saw better total sales than the HTC First. Oy vey.
Are we even surprised by this?
Via: BGR
Cheers Nick and Justin!