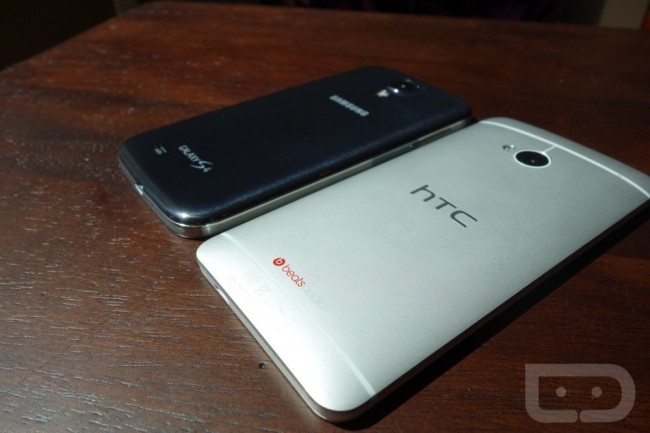 In case you happen to own an HTC One or Samsung Galaxy S4 and have desperately been waiting to try out Facebook Home (woah, don't all start rushing Google Play at once), both of those devices received support for the social network's Android launcher last night through an update. The update actually took place through the official Facebook app and not the Home app, so be sure to update that one as well. 
After booting up Home on the One, I noticed HTC's infamous 3-dot settings bar along the bottom and immediately uninstalled. Performance seems quite nice on the Galaxy S4, but after five minutes I'm sure I'll remove it.
Any takers?
Play Link
Cheers Chris and Kaitlin!