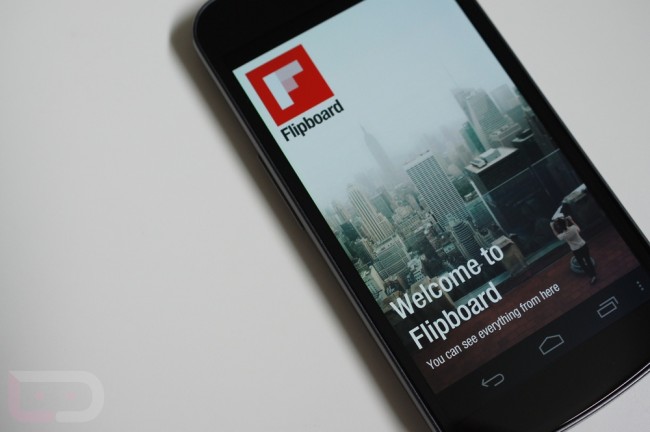 This morning, Flipboard received a major update to version 2.0 on Google Play. Inside the update is a gang of new features, including the ability to save content into your very own public magazine which others can subscribe to. If you choose, your magazine can also be made private, just in case you aren't in the sharing mood. 
You can also share magazines via email and social networks, that way your "work" can reach as many people as possible. Beyond the creation of your own shareable magazines, the search feature got a a face lift and is now "front and center" throughout the application.
What's New:
Collect and save content into your own magazines, tap the "+" button to begin
Your magazines are public, but can be made private
Integrated Android share: add content from the Gallery & other apps to your magazines
Bookmarklet to add items to your magazines from a browser
Get notifications when people like, comment or subscribe to your magazines
Share magazines via email or social networks
Personalized recommendations for more to read
Search is now front & center, with improved results
Cheers Damian!