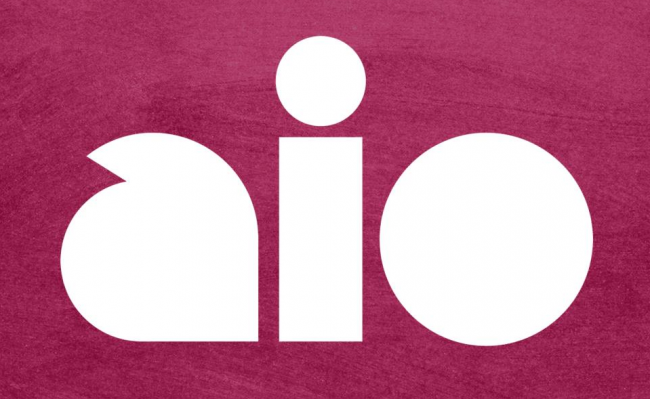 It seems T-Mobile has kicked off the race to supply customers with new ways to finance their carriers with their UN-carrier brand that does away with phone subsidies. AT&T wants to get in on the fun by announcing a new subsidy named Aio (pronounced A-O). The new pay-as-you-go carrier offers a few mid-range smartphones, but encourages that you bring your own, and unlimited (albiet throttled) data all for pretty cheap. 
Plans start as low as $35 and go up to $70 for phones and $15 for tablets. Those prices will be getting you 4 Mbps download even if the area can offer more, can't pay these low of prices and hog the whole network. There are a few smartphones from Samsung and ZTE you can choose from, but Android junkies will be flocking to their carrier with their unlocked GSM phones that they already own. Unfortunately, the only markets going live today are in Houston, Orlando and Tampa with a larger roll out expected later this year.
We know that a lot of readers have expressed interest in pre-paid options, so does this sound like a good alternative to you?
Aio Wireless™ Announces New Nationwide Voice and Data Service
No-annual-contract wireless provider kicks off new service with launch in first three markets

Alpharetta, Georgia, May 09, 2013 – Today Aio Wireless announced the launch of a new nationwide wireless service for consumers interested in a first-class wireless experience at a value price, without an annual contract. Aio provides new choices, seamless customer experience, and simplified service and offerings to value-conscious customers interested in an unlimited talk/text/data plan with no annual contract.

Aio expects the service to roll out in multiple markets across the U.S. over the next year, with an initial launch today in select stores in Houston, Orlando and Tampa, and with additional stores in these three markets opening in the coming weeks. Store locations and Aio information will be available starting later this morning atwww.aiowireless.com. Aio (pronounced "A-O") is a brand name that encapsulates Aio's brand promise: simply, delightfully, more.

"We talked with no-annual-contract customers and created our service around what they want. They want simple, easy plan choices with unlimited offers; first-class service at affordable prices; great devices; nationwide voice and data coverage; and no annual contracts. Today's wireless customers don't want to compromise," said Jennifer Van Buskirk, president of Aio Wireless. "We are set up to win over value-conscious customers who are increasingly moving towards smartphones and mobile broadband."

Aio makes prepaid wireless easy for customers with a friendly in-store and on-line experience, three simple rate plans to choose from, and an attractive portfolio of devices that include smartphones, tablets, and feature phones from a variety of manufacturers, including Samsung, Nokia, ZTE and others. Aio's

unlimited talk, text, and data rate plans range from $35 to $70 per month, with pricing varying by market, and will offer 4G download speeds of up to 4Mbs per second. Customers will also have the opportunity to bring a compatible, unlocked device for activation on the Aio network. Aio will delight customers with an attitude of gratitude, easy pre-payment options, and an involvement in the local communities in which we serve.

Aio Wireless is a subsidiary of AT&T Inc. AT&T does not expect this announcement to change AT&T's January 2013 financial guidance.

Aio's plan pricing includes applicable state and local taxes, and fees. Each unlimited plan includes a pre-established amount of high speed data access, and service is subject to Aio's Terms and Conditions of Service and Unreasonable Use Policy. Coverage and services are not available everywhere. Restrictions apply. © 2013 Aio Wireless LLC. All rights reserved. Aio, Aio Wireless and the Aio logo are trademarks of Aio Wireless LLC.

About Aio Wireless

Aio Wireless (pronounced A-O) was created for today's value-conscious connected consumers who want it all. We created a new class of service for individuals who expect a first class wireless service at a value price – one with no-annual contract, friendly service, uncomplicated plans and the mobile phones and tablets you love. All of Aio's phone plans include unlimited talk, text and data, with taxes and fees included – the price you see is the price you pay. Aio Wireless is a subsidiary of AT&T Inc. Visit www.aiowireless.com to find out more.