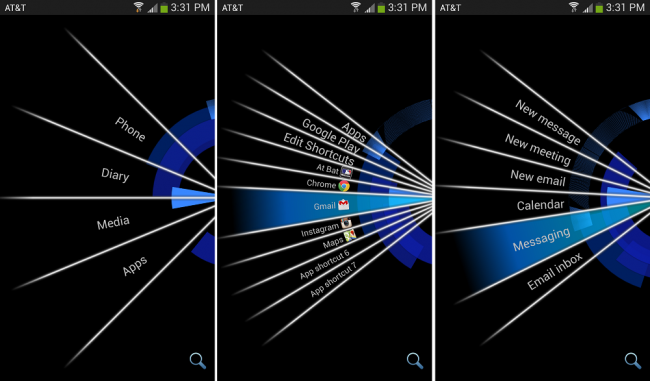 We came across a new launcher today titled, Splay Launcher. It is still in beta, but the app does seem very polished and could interest some folks who are tired of the same ol' look on their smartphone. 
Navigation throughout your device is handled with a swipe down of your finger on the homescreen, allowing you to access apps through parent shortcuts labeled Phone, Diary (email, texts, calendar), Media, and Apps. Each parent label, once hovered over, gives birth to smaller labels which act as shortcuts to apps and device functions.
Below I give it a whirl on the Galaxy S4, so check it out and let us know what you think. Keep in mind it is beta, but it is nice. Although, if you are a widget lover, you might as well keep on moving.
Play Link