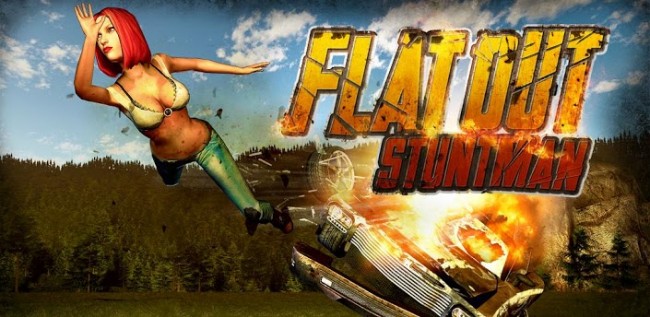 It's a pretty interesting feeling when you take a car to its limits then plow it directly into a guard rail or bed of nails, ejecting your driver at a perfect 45 degrees for maximum launch through the windshield. Yeah, Flatout Stuntman is pretty ridiculous for some folks, but in a game where inflicting as much damage to your car and player is the objective, there is always someone out there with a weak stomach. 
Inside, you will find over 40 different levels as well as plenty of fun characters and cars to choose from. If you have played it on the PS3 or Xbox, then you know what you are in for.
Play Link
Via: A&M
______________________
Some of our best videos.