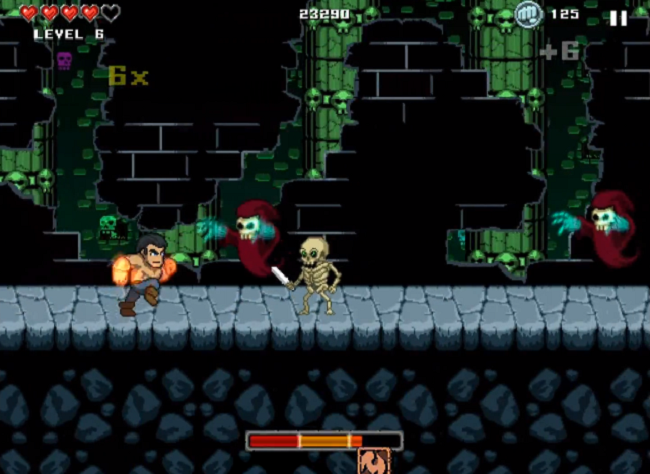 A new game has made its way onto Google Play and although it has been available on iOS for a bit, we aren't one to hold a grudge. Either way, the game is called Punch Quest and it takes place in a world where all of life's problems can be solved by using your fists. Ah, what a wonderful world that must be. 
The game is an endless scroller, putting you in the shoes of a character who punches baddies and collects power-ups to make himself even more powerful. You can choose to complete quests (which adds a more challenging nature to the game) much like you do in Jetpack Joyride, so there should be a sense of familiarity in that sense. The game is a ton of fun, looks good and only costs $1.
Features:
Unlock and equip many special abilities and Supermoves.
Ride a dinosaur that shoots lasers out of its mouth.
Character customization.
Punch an egg that turns you into a magical gnome.
Do quests to earn really fancy hats.
Combo system where you launch enemies into each other from across the map.
Tablet support!
I think if there was one thing to make this game better, it would be to have Chuck Norris as our hero. Then it would be perfect.
Play Link ($0.99)