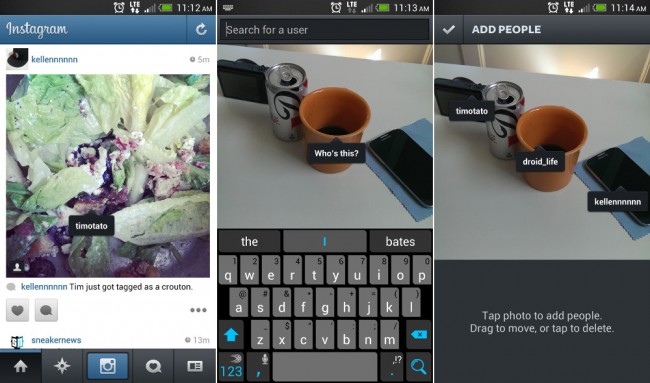 Instagram announced a new feature in an update to both their Android and iOS apps this morning called "Photos of You." As the name suggests, this is a new way to tag people or objects in the photos you have snapped. It's a lot like how Facebook photo tagging works, which would make sense since the photo-sharing service is owned by them. 
In the past, you had to mention people in the text associated with images in order to notify them that you they were being included. With "Photos of You," you'll now have an additional way to focus specifically on the people you spend time with during the pre-upload section of recently snapped pics. Once you have applied filters or made editing changes, you'll now see that the "Share Photo" section includes an "Add people" box. Once you tap in that box, you'll be directed to your image which will allow you to tap areas that you wish to tag people with. You can do this for multiple people, as you can see in the image above.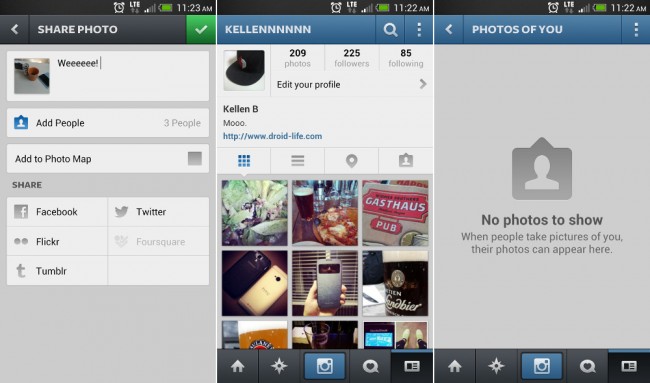 Also, included in your profile page, you'll see a new tab for this "Photos of You" section, so that you can see every photo you have ever starred in.
To know if an image has tags, you should see a little black icon in the bottom left corner. To view images with tagged people, a simple single tap will bring up and tags.
Via: Instagram