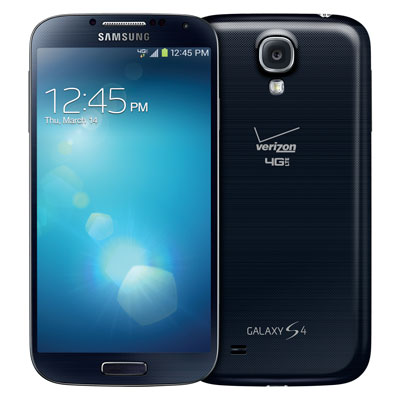 Dan Rosenberg (@djrbliss) posted a teaser photo this morning of his success at cracking the bootloader on the AT&T version of the Samsung Galaxy S4. The initial reaction by most was, "When will the method be released to the public?!?" After a minimal wait, the answer has been given and is quite obvious if you think about it. Dan is waiting for Verizon to release their version of the Galaxy S4 at the end of May. Why would he do that, you ask? 
For one, there is no guarantee that his method will work on Big Red's version of the Galaxy S4. But more importantly, if it does, he doesn't want Verizon and their security personnel to have a chance to patch his exploit before release. If he were to release this phone now, Samsung and Verizon would have plenty of time to work on a patch, then making it even more difficult for users who buy the device to ever unlock it.
Here is the quick Q&A he went through over at XDA this afternoon:
Is that the AT&T-branded Galaxy S4?
Yes. It wouldn't be very interesting otherwise. 

Does this allow you to run custom kernels and recoveries?
Yes.

When will this be released?
I will not be publishing anything at least until the Verizon-branded Galaxy S4 begins shipping (late May).

Does that mean it will work on the Verizon model?
It is highly likely this will also work on the Verizon model, but since I don't have one I'm unable to test at this time.

Will bothering me result in an early release?
No.

Is this the result of a leak?
No. I would not associate myself with the publication of confidential materials that are proprietary to these companies, regardless of the fact that I disagree with their policies on device openness. Plus, where's the fun in that?

What about the bounty?
Feel free to wait until I publish and decide for yourself if it meets your criteria. As always, I prefer any donations go to a reputable charity organization instead of me, but I won't refuse if you insist on throwing money at my PayPal (http://goo.gl/zBGb0).

Is it safe to install OTA updates?
If you are interested in taking advantage of this release, it is recommended that you avoid installing OTA updates until it is published. Please be aware that refraining from installing updates may prevent you from receiving security and stability fixes for your device, and consider whether this is a risk you are willing to accept.
I can't help but admit that this whole situation is extremely amusing. The thought of Verizon sitting around for the next month trying to figure out the bootloader unlock method of Dan's is quite entertaining. Will they patch it before the device is in our hands? We'll see.
Via:  XDA