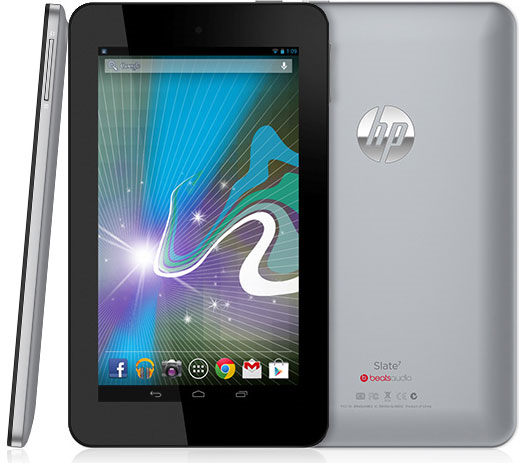 Today, you can pick up HP's newest piece of hardware, the Slate 7, an Android-powered tablet complete with licensed Beats Audio software on board. The tablet is powered by a dual-core ARM Cortex A9 chip clocked at 1.6GHz, 1GB of RAM, features 8GB of internal memory, runs Android 4.1, and sports a not-so-hot 7″ WVA display. What redeems this tablet's sub-par specs is the price though, set at just $170.
While we would probably recommend you spend the extra $30 and pick up a Nexus 7, this is the beauty of options. 
Specs:
7″ WVA 1024 x 600 display
Android 4.1 "Jelly Bean"
ARM Cortex-A9 Dual-Core (1.6 GHz)
1GB DDR3 RAM
8GB internal storage
3,500mAh battery
VGA front-facing camera
3MP back-facing camera
Beats Audio
It might not be an over-powered super slate, but it does have a very reasonable price tag. Thinking about checking one out? You won't be alone in saying "no."
Via: HP
______________________
Some of our best videos.