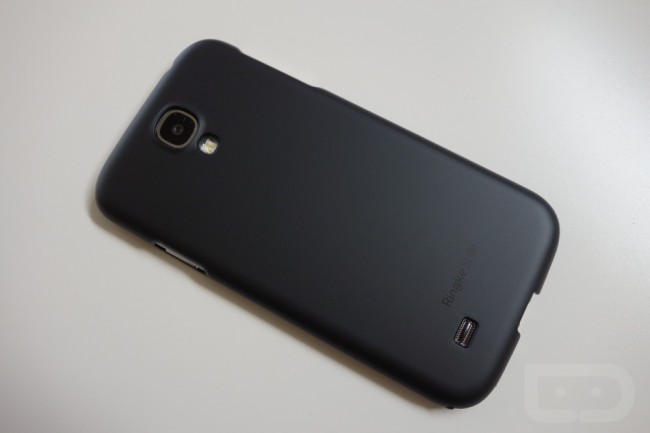 Whenever a new top tier phone comes out, there are two cases we are almost guaranteed to take a look at first:  Ringke SLIM by RearthUSA and the Ultra Thin Air by Spigen. Since we already took a look at Spigen's for the Galaxy S4, it's time to turn our focus to the Ringke SLIM and do the same. While I wouldn't doubt it if many of you already ordered this case, since it was on sale for $2.99 the other day through Amazon, we still thought we'd give you a fast review. 
Just like with past models, the Ringke SLIM sports a matte finish on one of the thinnest cases around. You'll find all of the port cutouts you need to get by, along with enough protection to withstand some minor drops or scrapes here and there. In fact, the case wraps up around the front just enough to lift your phone's display off of a surface should you choose to lay it face down. The case will add almost zero thickness, locks onto the phone incredibly well (watch the video to see how well), and potentially makes the phone look better than it does without a case. There is nothing like the look and feel of a soft matte finish on a phone.
I will say that matte finishes do tend to be somewhat slippery at times, unlike the glossy finish to the Spigen case we looked at the other day. But I also fully understand that many of you can't stand the look of gloss and are willing to go slightly slippery over sticky and shiny. No matter what, you really can't go wrong with this case.
The Ringke SLIM for the Galaxy S4 ranges in price from $7.99 to $9.99 and comes in four colors:  Mint, Pink, White, and Black.
Links:  Amazon | Rearth
Gallery
Video