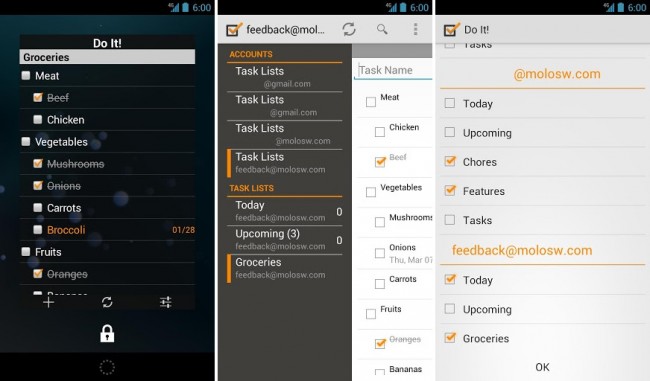 With a fresh and clean layout, Do It! looks to be a fantastic way to manage your Google Tasks account. It features a very professional layout, with full swiping gesture controls, making for an easy to use system that should help you get through your busy schedule. 
It allows for multiple accounts to be managed at once, the setting up of specific account reminders, and the ability to quickly create tasks and set the due date without the need to modify each task. Also, for you DashClock fiends, it also is completely compatible allowing for all of your tasks to be displayed on your lockscreen.
I myself have never really needed a task manager app, but I know this one will surely interest a few of you out there.
Play Link: Free | Pro ($2.99)