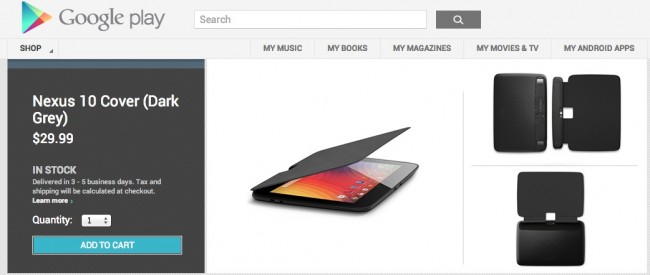 Nexus 10 owners, your first official accessory is now available through Google Play. Launched moments ago, we're getting a look at the Book Cover in both scarlet and dark gray at a retail price of $29.99. 
The Book Cover is similar in a way to Samsung's Flip Cover in that it attaches to the back of the device and then flips off and on to not only protect your Nexus 10, but to wake or put it to sleep as well. If you were wondering what the point of that removable slab on the back of the tablet around the camera was for, now you know. You can remove that piece of plastic and then snap on the Book Cover.
This cover should help protect your N10 without adding much bulk.