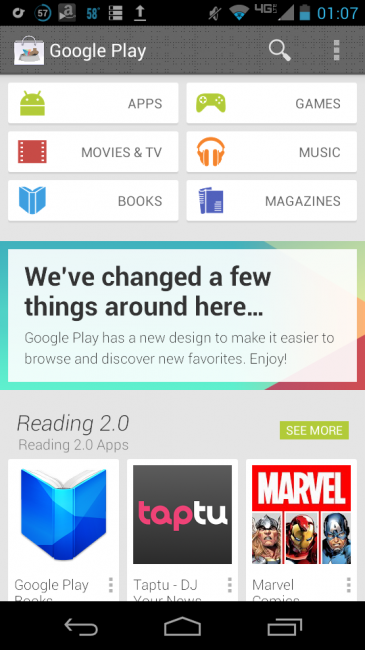 This afternoon, we're getting what appears to be a second confirmation that Google's new unified chat will be called Babel. We first reported the name as being "Babel" and not the previously rumored "Babble," but a user on G+ (Patric Dhawaan) noticed the name pop up today while "pruning" his inbox. The message (pictured below) says that recent conversations of his have been moved to the trash because one or more are a part of "Babel chat." According to our sources, Babel is being tested internally with employees of Google and that the service will span across Android, iOS, Chrome, Google+ and Gmail. 
So what does this mean? Is Babel on the verge of launching? One would imagine that Google would wait until Google I/O next month to unveil something this major, but Google has always marched to the beat of their own drum, so I wouldn't rule anything out. Then again, if it's only being tested internally at this time, May sounds about right for a potential launch.
These are the features being told to employees:
Access the same conversation list from anywhere
A new, conversation-based UI
Advanced group conversations
Ability to send pictures
Improved notifications across devices
The second part of this story comes via YouTube employee Eileen Rivera, who posted up a screenshot of the new Google Play 4.0 that we first broke news on back in March. As you can see from her screenshot (pictured above), there is a Play store icon with a dog dish and bone inside, a clear sign that they are dogfooding this to employees only. She didn't post any other details, and this front page is already something we have posted,  but we still love signs of the new goodies coming to Android. Still no word on when we'll see this – I/O would probably be a good guess for this as well.
Here is our full preview:
Via:  +Patric Dhawaan | +Eileen Rivera | Android Central
Cheers Scott!