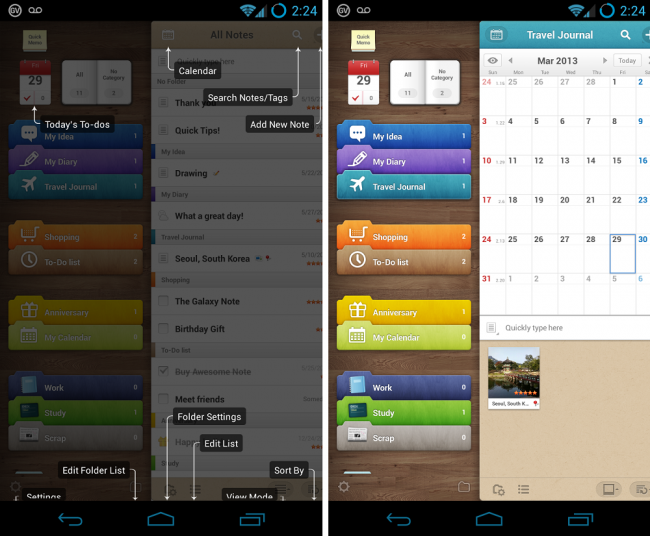 Two applications were pulled from the Galaxy Note 8.0 firmware recently, a special edition of Flipboard featuring support for S-Pens and Awesome Note, a multitasking note-taking app built for larger displays. The Flipboard apk is just like any other Flipboard, but as I mentioned, all you S-Pen fans can do some special previewing using the pen and Air View of certain content.  
As for Awesome Note, I will go ahead and recommend that anyone not running a display of 5.5″ or larger should leave this one alone. Awesome Note is a Samsung-created app, built specifically for the Note lineup of devices, featuring a ton of useful tricks. Naturally, you can take notes, write memos, set reminders, and list goes on and on. I suggest having a large display because when opened up on the Nexus 4, everything felt extremely cramped and that is never the best experience to have.
If I have any Galaxy Note and Note 2 fans wanting to try them out, download them below.
Download:  Flipboard.apk | AwesomeNote.apk
Cheers Nathan!