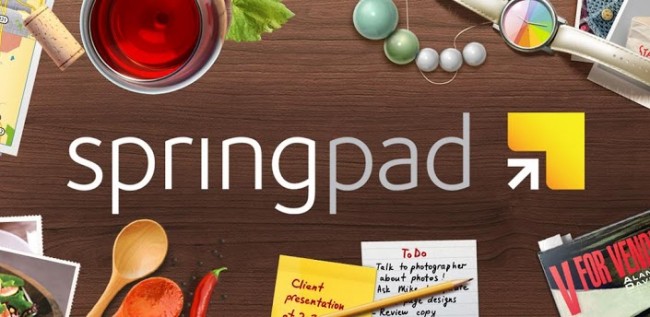 This week, the developers of Springpad are pushing out the newest 4.0 update to users. Inside, the app has been redesigned for a better look, as well as adding in new "springs" sections. Parts have been tweaked, allowing for easier navigation, as well as improved stability. Springpad is used to store notes, bookmark sites, keep lists, and probably a million other things I can't think of. For the full changelog of additions, check below. 
What's New:
New Springs section shows what you and people you follow have added.
Springs no longer have to be placed into a notebook until you're ready.
New Search quickly surfaces what you need, right when you need it.
View your notebooks and the notebooks you follow on one screen.
Stability, speed and performance improvements.
Go grab that update!
Play Link
Cheers Frank and Bill Ray!