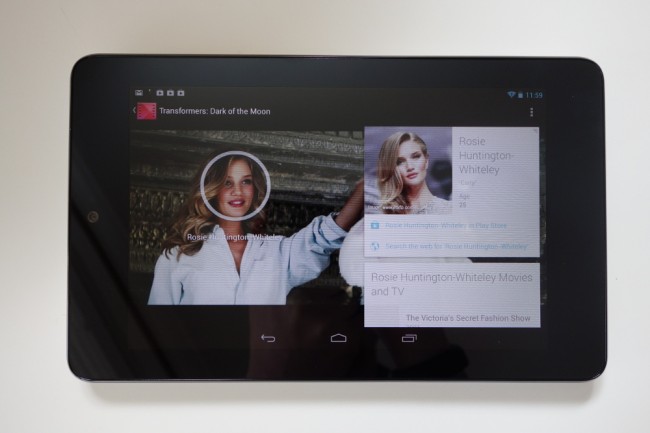 It's Google apps update day! We already discussed the changes to be seen in Translate and Google Maps, so up next we have Sound Search and the Movies & TV application. Unfortunately, the Sound Search app has no changelog and after a quick use of it, I can't seem to find any changes. It still acts the same and looks the same. So let's move on.
As for the Google Play Movies & TV app, this one has a very solid update. If you are using the application on a tablet, you can now pause movies and get Google Now-like information cards pulled up on the actors, songs in the film, and a lot more. It's a very cool way of getting even more information about your favorite films while you watch. 
In addition, users can now choose to receive notifications when new episodes are available for purchased seasons of shows. For example, I will be notified every time a new Vikings episode is released because that show is completely fantastic and I am addicted.
Go grab them updates and definitely give that movie card feature a try.
Play Link:  Sound Search | Google Movies & TV