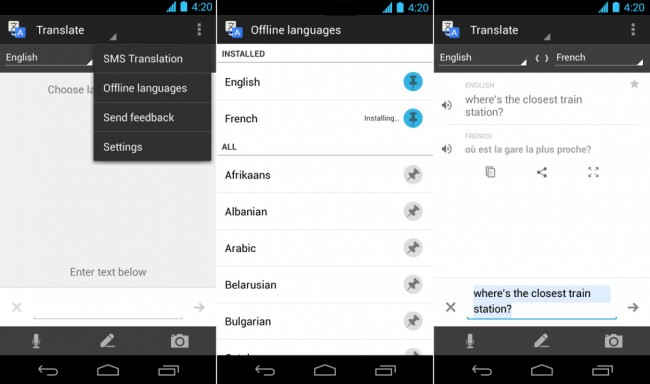 Google updated their Translate app this morning with a major change that allows for translating without an internet connection. Say you are in a foreign country or location without a data signal, you can now use Translate to have conversations with locals whether you have data or not. The update allows you to store languages similarly to how you store music offline in Google Music. You essentially pin local languages that you may need to make them available in a pinch.
From within the app, tap the action bar menu button, choose "Offline languages," and then tap the pin icon next to the language you'd like to make available offline.
Google admits that they pinned, offline languages aren't quite as comprehensive as their online equivalents, they will get the job done.