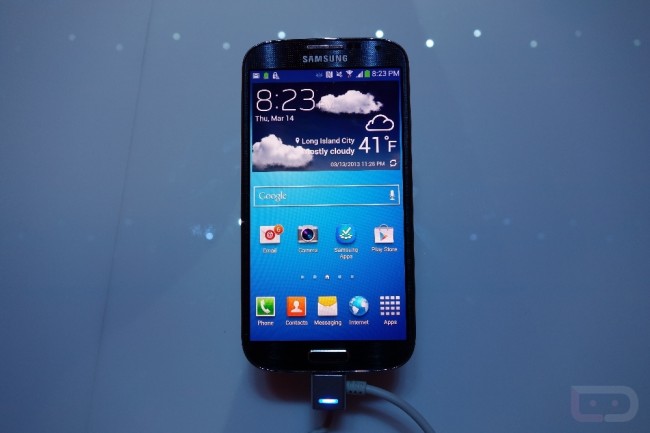 If you caught yesterday's Unpacked event from Samsung, you noticed they took plenty of time to show off a lot of interesting new software features that will come baked into the Galaxy S4. In a recent interview, Samsung's VP of Portfolio Planning confirmed that a lot of the software enhancements that we saw yesterday would make their way to Samsung's other flagship devices, as long as they are not hardware dependent. 
Anything that we can do that's not dependent on hardware like infrared, we'll definitely bring to all the flagship devices.
It would be nice to see some of that new camera software make its way to the Galaxy S3 and Note 2, along with the new scrolling features as well. I know a few folks think that some of the new features are somewhat "tacky" or "gimmicky," but it's nice to see a company thinking completely out of the box and bringing new and innovative features to the Android platform. Keep it coming, Samsung.
Speaking of software, check out Kellen's software tour from yesterday.
Via: PC Mag