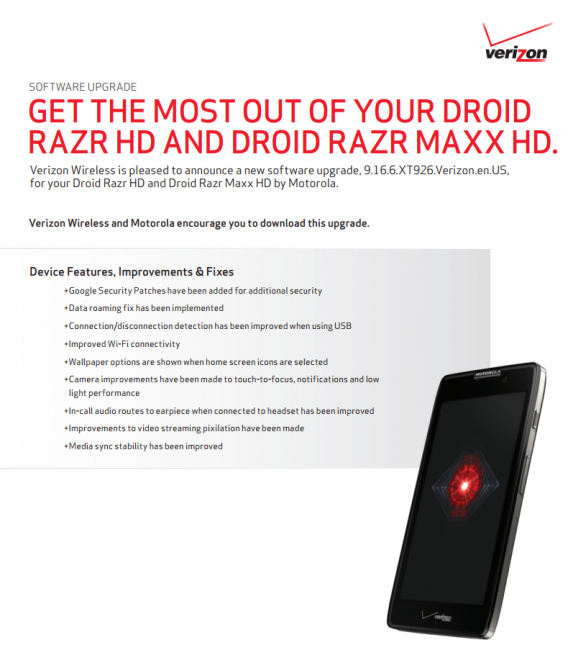 A new update has been approved by Verizon for the Motorola DROID RAZR HD. Once updated, the phone will be running build 9.16.6. The update introduces a security fix (be careful rooted users), but improves WiFi connectivity, camera, in-call audio, video streaming, and media sync. 
It's not Android 4.2.2 or anything, but it should make your overall experience that much better.
The update is 96MB in size and also applies to the RAZR MAXX HD.
Typically when we see approvals from Verizon, the update will roll out within a week or two. We'll be sure to let you know as soon as that happens.