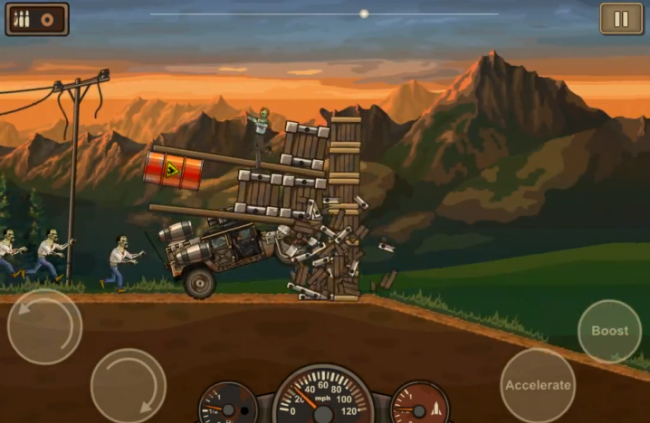 If I installed every zombie game I wrote up, my phone would have been full a very long time ago. It seems every time I leave my desk and come back, there is a new zombie game for Android. But you know, that is completely okay with me. This game, launched onto Google Play today, is called Earn to Die. 
In this game, you go behind the wheel of different vehicles, trying your hardest to make it to a military base for emergency extraction out of this zombie-filled landscape. Different vehicles have different power-ups and abilities. Some are equipped with rockets, boosts, etc.
What is also nice is that there is a free version to try out before you have to drop the $1.19 on the paid version. If you are on a quest to have each zombie game installed, get to it and let me know what you think.