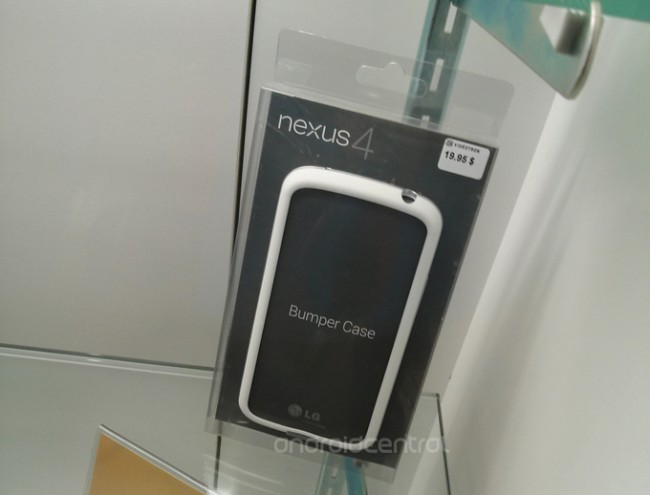 A white version of the Nexus 4 has been on our radar since the phone was first introduced back in October of last year. At that time, retailers like Carphone Warehouse were listing a white version as being available soon, though there were no pictures at the time to prove such a version existed. Then January arrived, and some lucky soul was able to spend a few minutes of quality time with white Nexus 4. Boy, was it pretty. But since then, we have yet to see it surface again, nor have we been given a release date. 
As of today, the situation hasn't changed, however, we do have another ounce of proof that a white version is in the making. Retailer Videotron is now selling (or at least displaying) a white Bumper for the device. Sure, you could buy a white bumper for the black version of the phone just like you would with a case, but we're taking the other approach in thinking this was created to be paired with the actual white phone.
The white Bumper doesn't appear to be available through Videotron's website, but if you live in Canada near one of their stores, feel free to stop by and see if you can't pick one up.
Via:  Android Central | Videotron