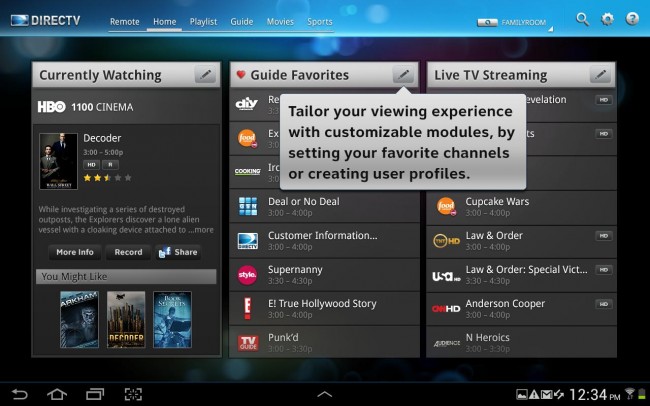 An official DirecTV app for tablets has finally landed on the Google Play store, bringing with it what appears to be a hell of a feature set. While taking advantage of the added screen real estate of a tablet, you'll find all sorts of panelled views showing favorites, what you are currently watching, a channel guide, sports scores, news, and more. You can set your DVR, filter sports by matchups and leagues, discover new shows, see what's hot this moment, and find the best goodies for your kids.
I'm not a DirecTV subscriber, but this app certainly looks impressive. A reader has already called it "amazing." Got get it. 
Cheers Dustin!
______________________
Some of our best videos.