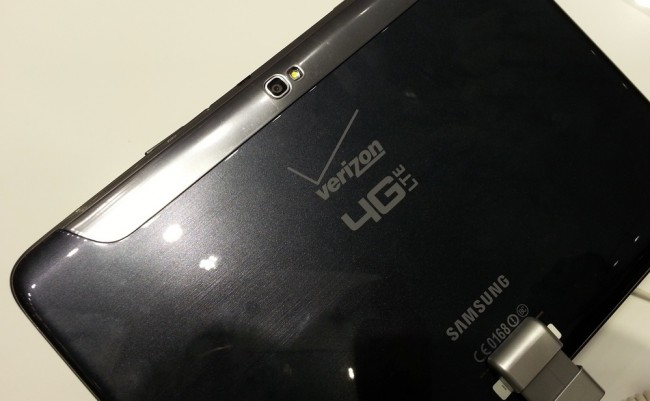 This morning, we are getting the official word from Samsung and Verizon as to when we will finally see the Galaxy Note 10.1, equipped with VZW's 4G LTE, hit retail stores and online. With the price set at $599.99, customers can go check out the Note 10.1 in any Verizon store starting March 7, this Thursday. 
This variant of the Note 10.1 runs a 1.4GHz quad-core processor, rear and front cameras (5MP and 1.9MP), an HD 10.1″ display, and the TouchWiz tablet UI. And don't forget you will get to play with the S-Pen!
Feel like taking a trip down memory lane? Here's our hands-on with the 4G LTE Note 10.1 at CES this past January. Enjoy that massive logo.
Via: Verizon Wireless