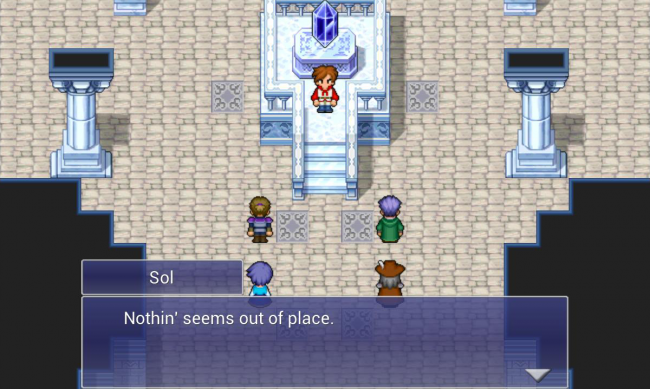 Final Fantasy Dimensions has hit its one year anniversary on Google Play. To celebrate, they are hosting a pretty sweet 50% off sale on the $20 title, bringing it to just $10.
I know what you're thinking – "Hey Tim, I'm an Android user. $10 is a lot of cash!" You're right my friend, $10 is pretty steep for a mobile game, but with an almost full 5-star rating on Google Play and hordes of fans praising its name, it might be worth a look if you're into epic quests on your smartphone. 
I can't speak from experience since this type of game is not my style, but if anyone has tried it out, let us know what you think and maybe you can convince some others in the community to drop a Hamilton on it.
Play Link ($9.99)