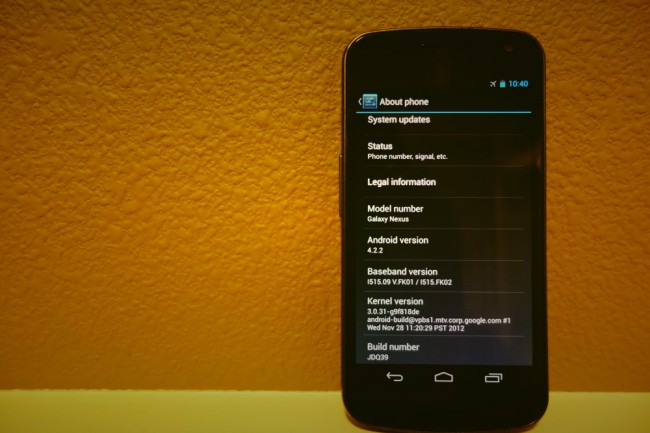 The new radios from the Android 4.2.2 (JDQ39) for the Galaxy Nexus LTE on Verizon that was released tonight are now available in .zip form. Thanks to XDA member mwalt2, this file should be flashable over any current G-Nex radios as it includes the full radio.img.
With little testing thus far, it's tough to tell what kind of difference these can make it network connectivity, battery life, etc. If you are willing to take the risk and do not feel like leaving your current custom ROM, feel free to give them a look. Understand that the CDMA radio will take a while during the flashing process. 
Flash the .zip file in your favorite custom recovery.
Cheers adbFreedom and Steven!