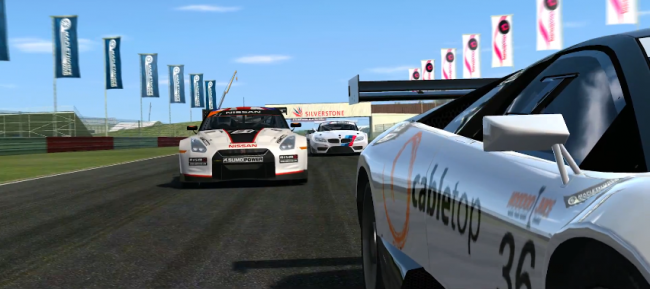 Today is just one of those days where it feels good to be a mobile-centric gamer. With the release of AVP for Android just hours ago, EA Games launched Real Racing 3 onto Google Play as well. For racing fans, it doesn't get much better than this. With life-like graphics and physics, this is probably the closest you can get to driving an actual car, but still be sitting on your couch playing through your phone.
What makes Real Racing 3 different is a new multiplayer feature called Time Shifted Multiplayer™, allowing you to play your friends in real races even if they are offline. On top of that, these are fully licensed cars being raced on real tracks.
According to Google Play, you will need approx. 1.7GB of free space on your device to download the app. Have fun with that download! Their servers must be getting hammered because I've been trying to download it for the past 25 minutes.