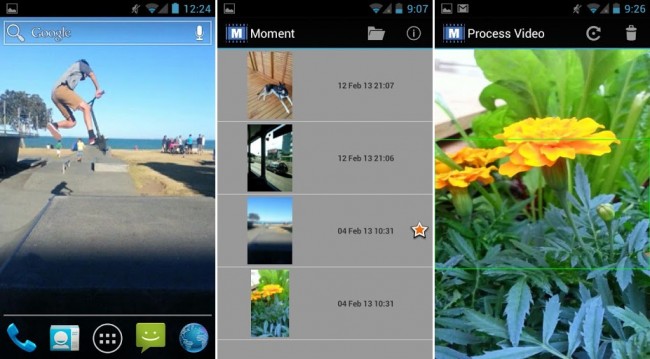 I still enjoy the occasional live wallpaper from time to time, and it's especially nice when a developer gives a whole new way to look at them. Take Moment Live Wallpaper for example. With Moment, you can take your own videos and turn them into very classy live wallpapers that react to your touch. In the words of the developer, "think Harry Potter newspaper."
The best way to get an idea for what this app does is to watch their video down below. The developer shows off what appears to be a yellow flower, but as he scrolls, it's as if your home screens act as a camera that rotates in a 3D environment around it, giving off an incredible effect. You can also set filters, edit frames, and really get creative with clips from your phone that you choose to come alive on your home screens.
The app costs $2 in Google Play, but you'll see that the price is completely justified with how much inspiration the developer put into the application.
Play Link ($1.99)
Cheers ItsASamsung!