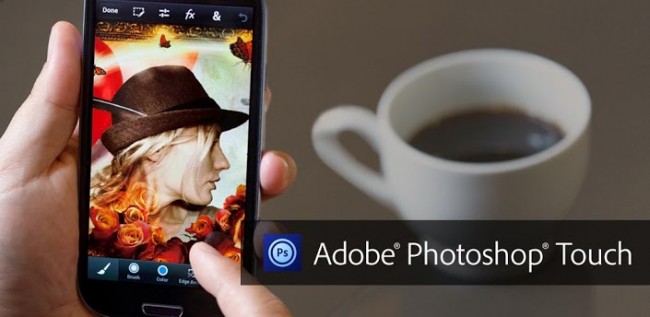 This morning, Adobe released Photoshop Touch for iOS and Android smartphones. Previously only available for tablets, Adobe was able to shrink this powerful program down into a smaller-display friendly app and slap a $5 price tag on it. Much like the tablet version, Photoshop Touch brings countless editing features right to those gorgeous fingers of yours. 
Enhance images using popular Photoshop features such as layers, selection tools, filters, tonal and color adjustments
Apply effects and add graphical text for endless creative possibilities
Edit images as large as 12 megapixels with layers
Combine images together quickly using the Scribble Selection feature, and easily refine your selection with the Refine Edge tool
Automatically sync images to Adobe Creative Cloud™ with free 2GB of storage
It is live on Google Play for phones running Android 4.0+, so go pick it up and start making some pretty art for us to use on our weekly recap posts.
Play Link ($4.99)
http://youtu.be/KW10V1pMxEk