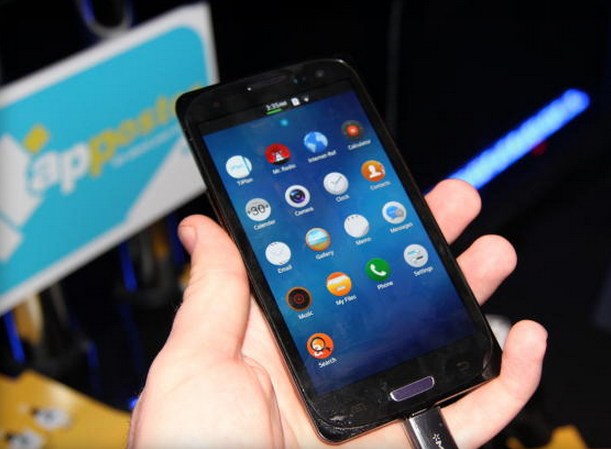 Attendees of MWC are getting another close look at Tizen, a new mobile operating system that Samsung has taken an extreme liking to. So much in fact that the reference device for Tizen was made by Samsung, sporting their iconic home button while looking much like last year's flagship, the Galaxy S3. 
The interface is extremely straight forward so far. With no app drawer, each installed app sits on your homescreen, much like you would see on Apple's iOS devices. This is a preview of the OS, so no confirmation whether it will continue to look like this once further development takes place. The OS is designed to run both native and HTML5 applications, which is good news for developers that would look to jump onboard upon release.
On a side note, you might recall yesterday our story on Google's thoughts towards Samsung and their increasing marketshare. With Samsung helping Tizen get off its feet, folks had better keep an eye on this relationship. And in regards to this OS, boy does it look boring. Circular icons are neat, but nothing here stands out as anything that would make me do the switch-a-roo.
Thoughts?
Via: CNET | Engadget