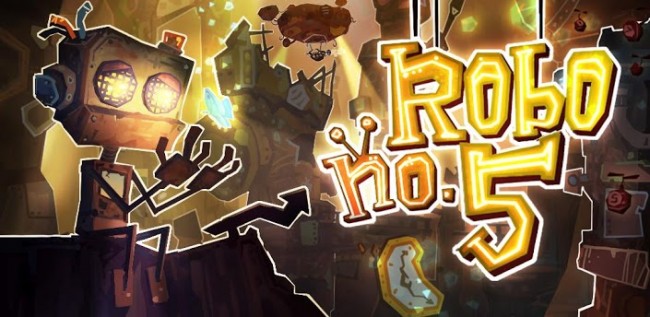 Who am I, where am I and where did I come from? All existential questions that we deal with as people, but robots apparently feel the same pains as we do. Robo5 puts you in control of a tiny metal robot who just wants to know where he came from and it's your job to help him navigate the boxy, junkyard world that he lives in. 
Gamers who played Catherine on Playstation or Xbox will recognize the interesting, vertical 3D puzzles that this game is made up of. Robo5 has to climb upwards, shifting boxes this way and that to gain altitude. Some boxes explode when touched and some electrocute anything metal so levels later on in the game require some serious planning before moving forward. The tone of the game echoes another indie game that we loved, Machinarium, but has a bit more action.
The game feels rewarding to play, boxes move when you slide them around and Robo5 moves in time when you want him too. Visually the game doesn't have much flair to it, but textures of levels look good even when you zoom closer for inspection.  If you're looking for a quick break from the normal platforming game, definitely give this game a download.
Play Link