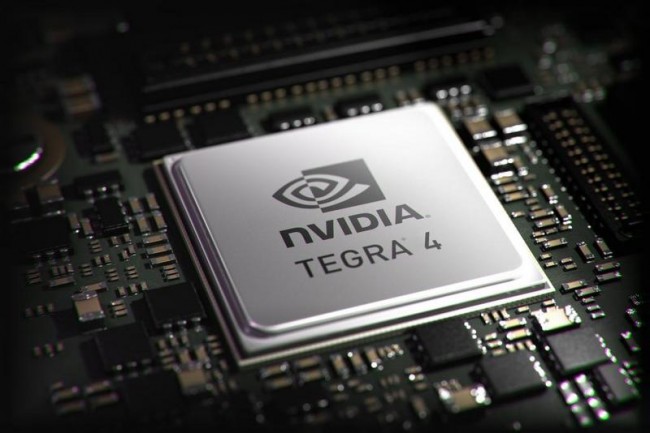 Just minutes ago, NVIDIA and ZTE announced that the first smartphones equipped with the Tegra 4 processor would hit the market sometime before mid-2013. ZTE is a Chinese OEM, which means the device will probably not hit our shores, but it is great news that manufacturers are taking the initial steps in investing in the processor and its capabilities. 
Also, NVIDIA announced that they are working closely with ZTE to release an additional LTE "super phone" using the all-new i500 LTE chipset. As always, no word on if we will see that device come to the U.S. either.
It may not be the OEM we were hoping for, but in reality, the Tegra 4 was only announced last month and even then, it was still technically unfinished. Now that the LTE variant is a go, we will probably see more manufacturers like ASUS, HTC (maybe), and others start hopping on board.
ZTE and NVIDIA Partner To Launch First Tegra 4 Super Phones 

New Devices to Feature 72 Custom GPU Cores, Quad-Core Cortex-A15 CPU, Icera i500 LTE Chipset for High Performance, Power Efficiency, Fast 4G Networking 

20 February 2013, Shenzhen, China – ZTE Corporation ("ZTE"), a publicly-listed global provider of telecommunications equipment, network solutions and mobile devices has announced that it is partnering with NVIDIA to deliver the first super phones powered by the NVIDIA® Tegra® 4 mobile processor, with the first models to reach the market before mid-year.

ZTE has a long-term strategic partnership with NVIDIA and expects to launch the first Tegra 4 super phones in China in the first half of 2013. The Tegra 4 processor was only announced by NVIDIA in January, at the CES 2013 exhibition in Las Vegas.

"This is a clear demonstration of ZTE's ability to quickly develop, and bring to market, market-leading devices running the industry's latest technologies," said Mr. He Shiyou, ZTE EVP and Head of the Terminal Division.

The NVIDIA Tegra 4 will enable the ZTE devices to deliver ultra-fast web browsing, improved app load times, more realistic gaming experiences and great battery life – thanks to the processor's 72 custom NVIDIA GeForce® cores and quad-core ARM Cortex-A15 CPU. Tegra 4 also enables worldwide 4G LTE voice and data support through an optional chipset, the NVIDIA i500 processor. ZTE and NVIDIA are also planning a new LTE super phone using the i500 LTE chipset for blazing-fast networking.

These new devices build on ZTE and NVIDIA's success with previous smartphones such as the Grand X, the first smartphone powered by both the Tegra processor and NVIDIA's Icera modem; the Grand Era super phone with Tegra 3; and the U950, the first premium quad-core smartphone with Tegra 3 priced below $160 USD.

"We're proud to continue our pioneering partnership with NVIDIA and are looking forward to offering more Tegra-powered devices, which are defining a new generation of phones offering premium mobile computing experiences," said Mr. He. "Our Tegra 4 smartphones will provide full HD entertainment and multimedia experiences that consumers will love."

"ZTE's newest super phones will show off Tegra 4's processing power, efficiency and unprecedented capabilities," said Phil Carmack, Senior Vice President of the Mobile business at NVIDIA. "They're a great example of what the market expects from one of the world's largest phone makers."

About ZTE

ZTE is a publicly-listed global provider of telecommunications equipment and network solutions with the most comprehensive product range covering virtually every sector of the wireline, wireless, service and terminals markets. The company delivers innovative, custom-made products and services to over 500 operators in more than 140 countries, helping them to meet the changing needs of their customers while achieving continued revenue growth. ZTE's 2010 revenue led the industry with a 21% increase to USD10.609 billion. ZTE commits 10 percent of its revenue to research and development and takes a leading role in a wide range of international bodies developing emerging telecoms standards. A company with sound corporate social responsibility (CSR) initiatives, ZTE is a member of the UN Global Compact. ZTE is China's only listed telecom manufacturer, publicly traded on both the Hong Kong and Shenzhen Stock Exchanges (H share stock code: 0763.HK / A share stock code: 000063.SZ). For more information, please visit www.zte.com.cn.