Today, Google announced a brand new trial for their Gmail users. Starting now, users can opt in to a Search Field Trial, which brings all of your personal data right into your Google search bar and end results. For example, much like Google Now, when you have important info such as shipping information or flight information, you can search for these personal things right through Google's search box and even through their main Google search site, as long as you're signed into your account.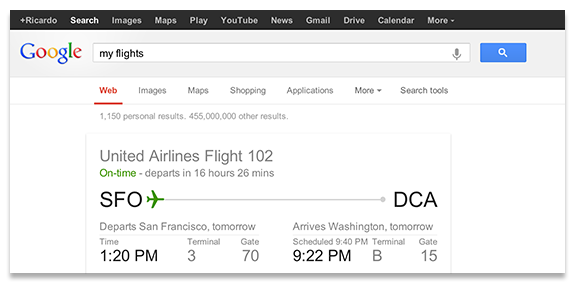 Beyond that, your email's search bar will also show results for receipts saved in your account, files from your Google Drive account, saved sports events, and much more.
This new feature is for non-Google App account users, so if you have a regular Gmail email address, go get it! To access it, I simply started a search inquiry in the top bar inside Gmail and it prompted me to enter the trial.
Via: Google
Cheers Zach!