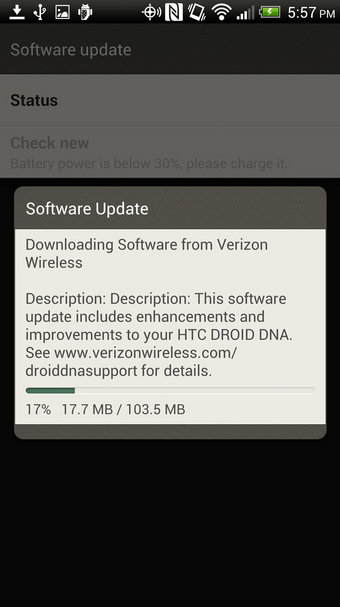 As we reported just days ago, the DROID DNA was set to receive an update to build 2.04.605.2. This update includes improvements for WiFi connectivity, Bluetooth connectivity, and other things such as improved audio quality over wired headsets and earpieces. Basically, it's nothing too special.
But then again, any day Verizon updates a device should go into the record books. If you are a DNA owner, expect to see the update within the next few days rolled out to your device.
Cheers @rwking75 and @mfestinger!