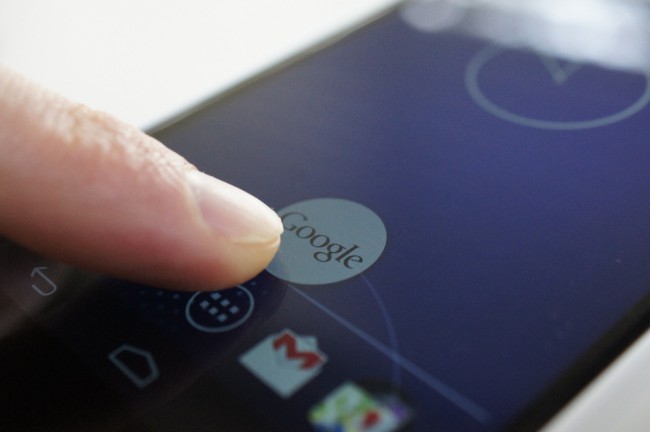 In today's Google Search update that was just released, we are seeing a major update in terms of Google Now cards. The update introduced real estate cards in a variety of forms, Fandango movie pass support, and Rotten Tomatoes scores in movie listings. We have examples of all of the new cards for you below, something we try to do with each update. 
Fandango Movie Passes
Similar to the event booking card, in that it is pulled through your Gmail account. Tells you when you need to leave for the movie you have purchased tickets for and then shows a scannable QR code that can be used at the theater.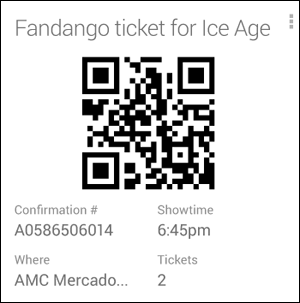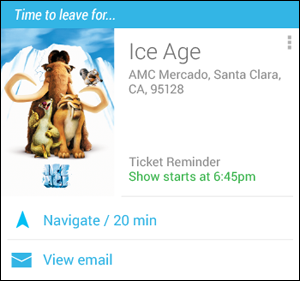 Movie Listing with Rotten Tomatoes Score
Shows when you are near a theater or when a movie you are interested in is playing. Now shows Rotten Tomatoes score.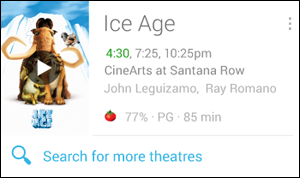 Real Estate
Shows after you have been searching Google for real estate and are near properties that are for sale.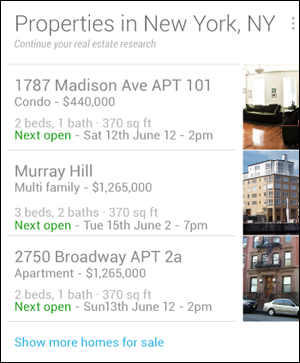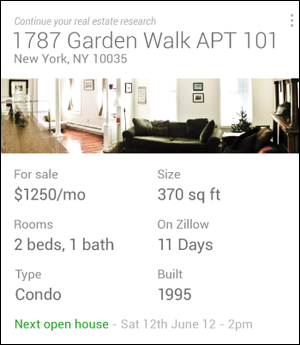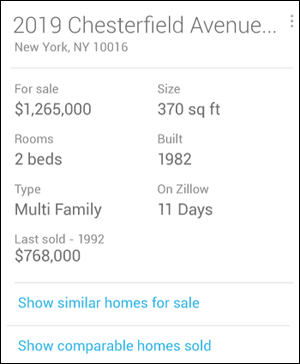 The entire list of Google Now cards can be found here.