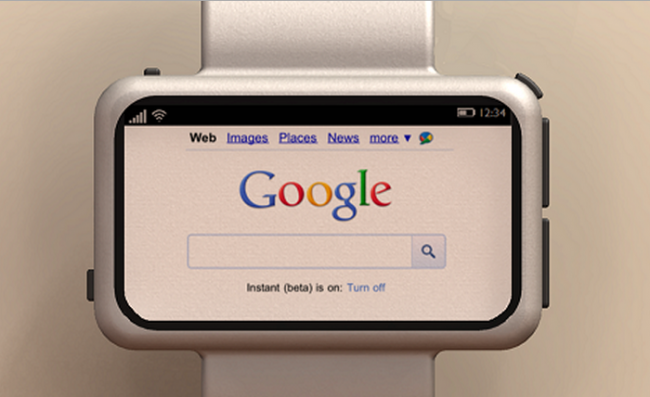 Now this right here is a "smartwatch," folks! Pictured above is the Neptune Pine. So, what makes this different from the Pebble and the Metawatch devices we have been checking out? Well, how about the fact that it's running a semi-full version of the Android OS? And don't forget that it is even packing full WiFi capabilities and 3G radios inside, which means it's a device that can stand apart from your smartphone for all of its knowledge and functionality. 
The device runs the Leaf OS, which is a derivative of Android, made specifically for the device. But what about that full color screen? It's a 2.5″ 432 x 240 touchscreen, even capable of letting you send full texts and emails. It features a 800mAh battery and will come in 8GB, 16GB, and 32GB storage options.
It's still in the process of being made, but customers can already go ahead and reserve their pair. The watch starts at $335 for the 8GB option, but this is much more along the lines of a wearable Android computing device.
Reserve your Neptune for free, right here.
Via: Neptune | Pocket Now