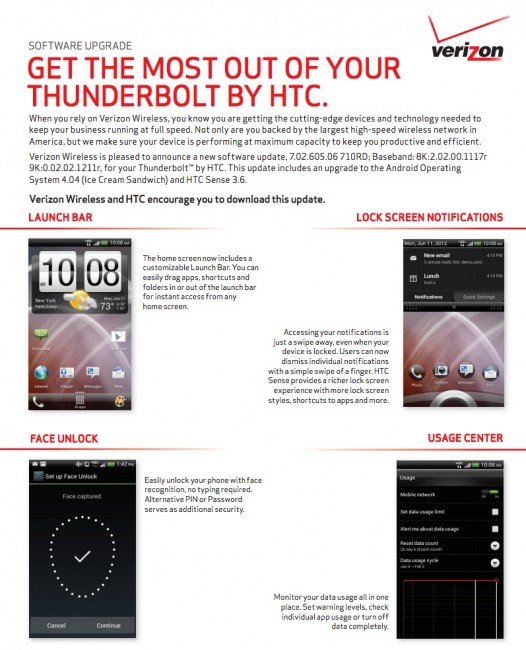 You probably don't believe this, but Verizon has approved Ice Cream Sandwich for the HTC Thunderbolt. After missing their self-imposed August deadline, the update is finally ready now that we are in January of 2013. The official build number is 7.02.605.06. Once updated, your phone will be running Android 4.0.4 with Sense 3.6.
Welcome to the club Thunderbolt owners, you poor abused souls.
In this update you'll find lock screen notifications, a custom launch bar, easily create folders, multitask with ease, and more. It's a major update from Gingerbread.
The update is 395MB in size.