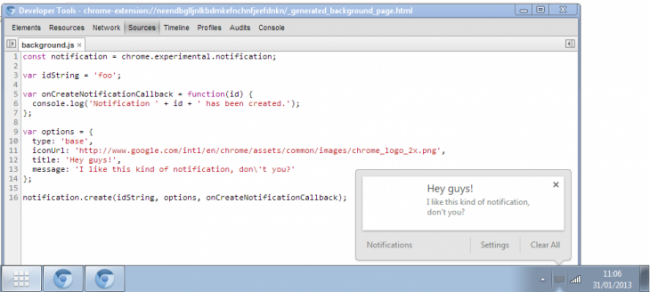 Just recently, Chromium, which is an open source developer-friendly web browser from Google, was updated for Windows. Inside the update is a brand new notification center that brings Google Now-like cards and results right to your desktop. Above is a snapshot of what the notifications look like and behind that is apparently code for users to even create their own cards. 
Features that are built into Chromium are usually tested out for periods of time and then sometimes find their way into an official Chrome release. This could be the beginnings of Google tying in their Android and Chrome ecosystems, which might explain that giant chrome Android statue we saw yesterday. This is of course, is purely speculation for now.
I for one, would love to see some Google Now action on my desktop. What say you?
Via: The Next Web