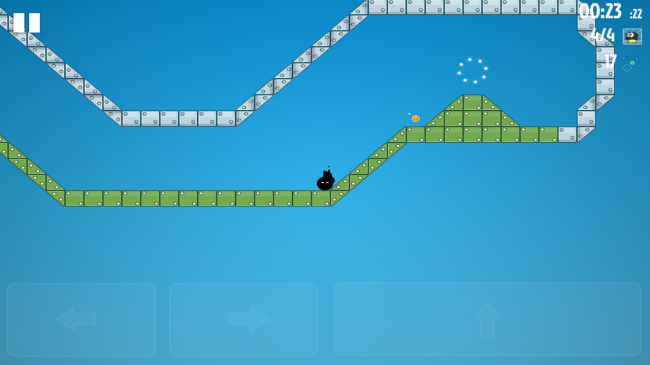 If you have the time to get addicted to another game, then check out 14px. It is a slick platformer with as I mentioned, a kick ass soundtrack. The game's objective is rather straightforward – you are a black blob and your job is to save the other blobs while collecting orbs, then make it to the end of the level without dying. At the end of each level, there is a black hole that will transport you to the next level. Easy, right? 
From what I have encountered, as the game goes on, the levels become much harder, especially when the ground starts to dissolve below you and you basically have only one shot at the perfect landing.
What gives the game a completely unique spin is that there is an online level editor where you can personally make a level and then share them with friends and other players. I don't even want to try those, since people find a way of creating the most impossible circumstances. My blob can only do so much!
The music alone is worth your time.
Play Link